Company
Roosoft Consulting is a Canadian company working in the IT and Internet industry since 1998, helping businesses all over the World with their IT and Internet marketing needs.
We are dedicated to providing excellence in running technology and media reach projects. Our goal is to give your business what it needs to prosper.
What we can do for your business
Create outstanding Online Presence
Promote website and drive Targeted Traffic
Plan and execute Internet Marketing campaign
Spearhead marketing initiative with inexpensive Telemarketing
Enhance Customer Relationship with professional Customer Support
Take care of all your Business Design needs (Corporate ID, Collateral, Ads, Banners)
Enhance your in-house development team with professional Project Management
Develop software products as per your vision
Re-engineer, Document and Maintain current software
Clients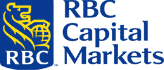 RBC Capital Markets
Online ForEx Trading
Developement

Gordon Food Services
Price Maintenance System
Developement

BEA Systems
WebLogic Consulting
Instalation, trainging

TVID Studio
Web App. Developement
Project management

K-Mart
Security System Integration
Developement

Cryptologic Inc.
Web/Casino Interface
Design, developement